100% Free Shipping

100% Secure Checkout

100% International Warranty

100% Moneyback Guarantee
Well engineered to sustain impact and provide front to back cranial protection were collision to occur, these protective bike helmets are the preferred safety essentials for responsible bicycle exercise.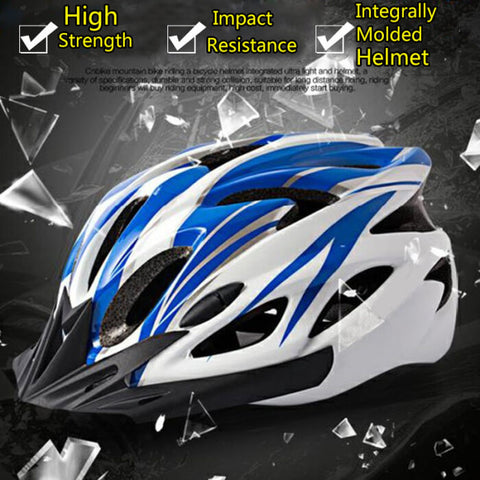 IMPACT RESISTANCE SAFE: This bike helmet is specially designed for adult & youth rider. The material of thickened multi-density EPS foam inside helmet absorb impact energy effectively to minimize the risk of harms to head in a crash, and extended rear shaped guarantees full protection to the cranial part of the head.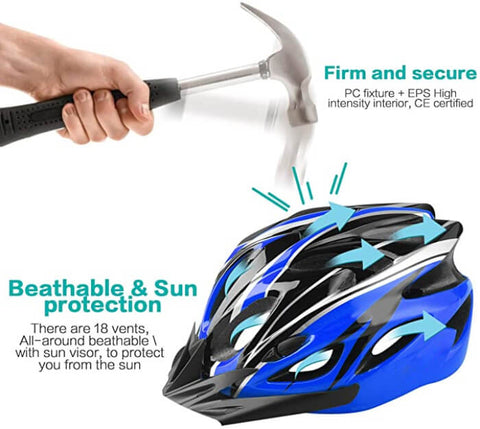 ALL-ROUND BREATHABLE: The biking helmet made of lightweight material, the inner pad use of breathable material to wear comfortably. The adoption of specialized aerodynamic and ventilation design allows air to go through the biking helmet, bring you a cool and comfortable feeling during riding.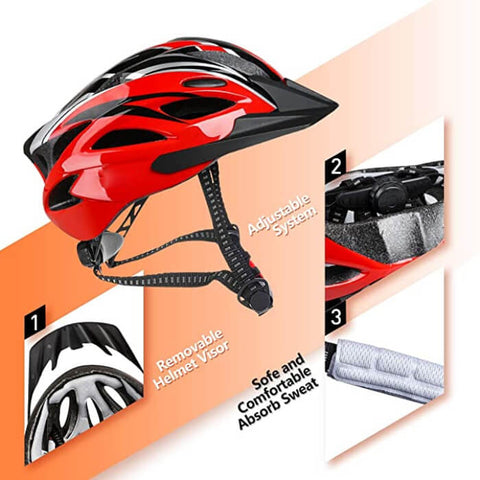 DUAL ADJUSTABLE DESIGN & QUICK RELEASE BUCKLE: Our mountain bike helmets comes with dual fit adjustable design--adjustable wheel at the back and adjustable strap, This helmet fit head circumferences 22.05-25.2in. The quick-release buckle makes it much easier to put on or take off your helmet.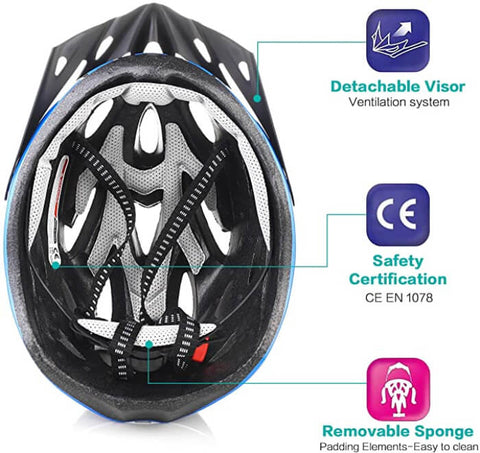 REMOVABLE SUN VISOR & LINER: Sun visor on road bike helmet is essential to all-mountain biking lovers, This reinforced sun visor is designed perfectly to match this biking helmet for you. With detachable sun visor, it can protect your eyes from sun, rain, mud. If you don't need it, you can remove it. The inner padding is removable, you can remove and wash it easily.

UNRIVALED WARRANTY:  Limcool offer 1 year warranty & 30 days satisfaction or return guarantee for this bike helmet. If you have any problem, please feel free to contact us via amazon email. If you are a person who likes cycling trip or other outdoor activities, this bike helmet set is the better choice to improve your comfort and safety.
THIS ITEM IS NOT SOLD IN STORES! GET IT WHILE SUPPLIES LAST!