100% Free Shipping

100% Secure Checkout

100% International Warranty

100% Moneyback Guarantee
FAST SHIPPING & WARRANTY SERVICE:
Shipped from US, and delivered by UPS or DHL. In general, we will handle the order within 5 working days, and deliver to customers within 1-9 working days. If you have any problems with the paddle board within 30 days, you can apply for a return or exchange. If you have any questions, please contact us. We will provide service as soon as possible.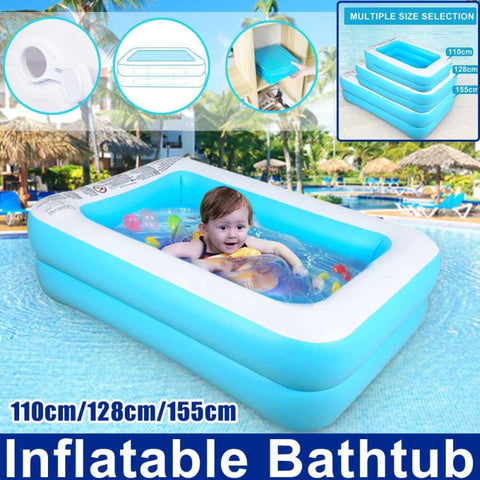 HIGH-QUALITY PVC: The swimming pool is made of 0.4mm thickness PVC material, the inflatable pool is 50% thicker than most in the market, which Is high-strength, durable, and long time To use, which is firm and not easy To break.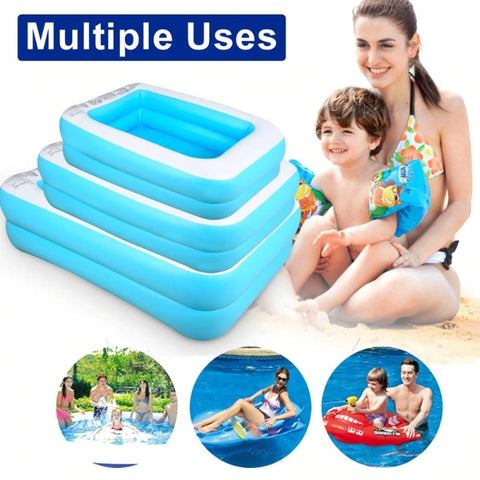 THICKED BOTTOM: The thick bottomed inflatable bladder effectively blocks the cold on the ground, avoiding the rapid drop in water temperature, and prevents the baby from falling and stung while swimming or playing in the pool. The extra repair patch included reducing the risk of punctures ensuring a longer life span.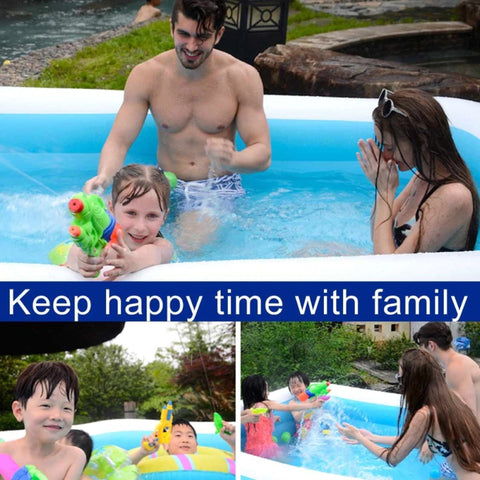 SAFE & SECURE: Upgraded air Leak-proof Valves: Each layer of air-bag has an upgraded version of leak-proof valves, which is highly sealed to prevent air leakage. The wear-resistant thermal insulation foam bottom is comfortable for pedaling without a bump.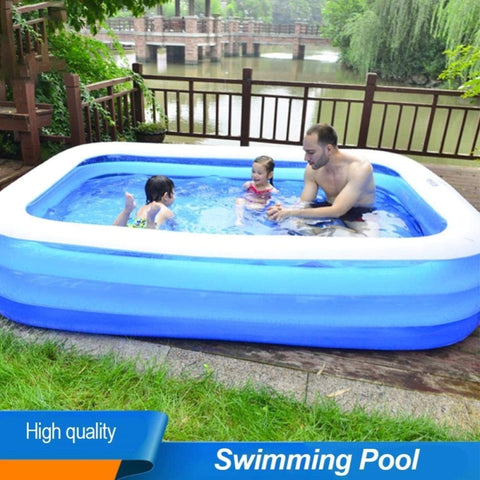 FUN SUMMER & MULTIPLE USES: Optimal for your kid who loves to play in the water. Let the kid enjoy water fun and cool off in the coming summer with this blow up pool. it also can be used as a ball pit or a sandbox for kids. Optimal for indoor, on-the-go bathing and for the beach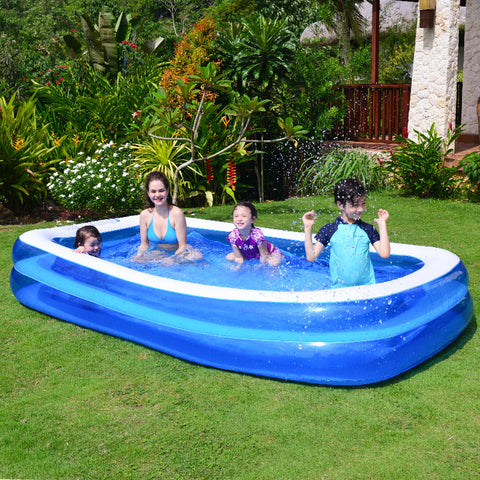 QUICK & EASY: Just find a flat lawn surface. Then place, unfold, and check the pool. Inflate in 3-4 minutes by an electric pump (not included).
MULTIPLE SIZES:
43*35*13in, 50*34*18in, 61*43*18in, 71*56*18.in, 
103*69*20in,120*72*20in
(LxWxH). Inflatable size is recommended 3-5 kids to enjoy splashing pool party in the backyard.
SPECIFICATIONS:
Size: about 43*35*13in, 50*34*18in, 61*43*18in, 71*56*18in, 
103*69*20in, 120*72*20in
(LxWxH)
PACKAGE LIST:
1 x inflatable swimming pool