✅100% Free Shipping
✅100% Secure Checkout
✅100% Moneyback Guarantee
✅1-7 Business Days Fast Delivery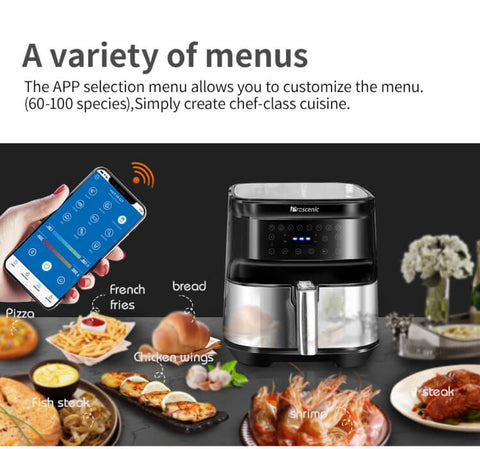 [Wifi Connectivity]: Control air fryer with ProscenicHome APP, find your menu, schedule the cooking, adjust and monitor the cooking process, and customize your own recipes, which is very easy and convenient to operate.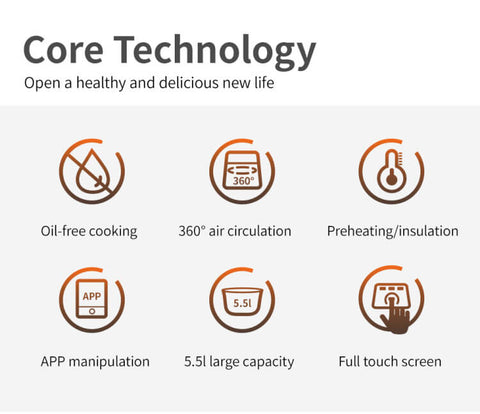 [Online Recipes & Customized]: ProscenicHome app provides you Tens of preset Original and delicious recipes, It is a great helper for the person who don't know how to cook a meal, The recipes will tell you what to prepare. In addition, you can customize your own recipes and save the corresponding program on app.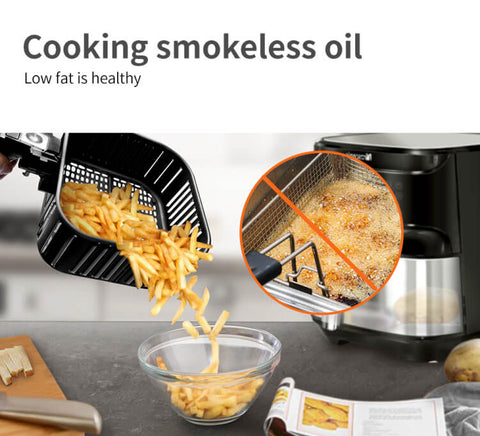 [Combination Functions]: Engineered with three combination functions - Schedule + menu + keep Warm, you can choose anyone, or two, or three of them, it all depends on your need. This is the unique function our Air fryer has, which other brand fryers don't have yet.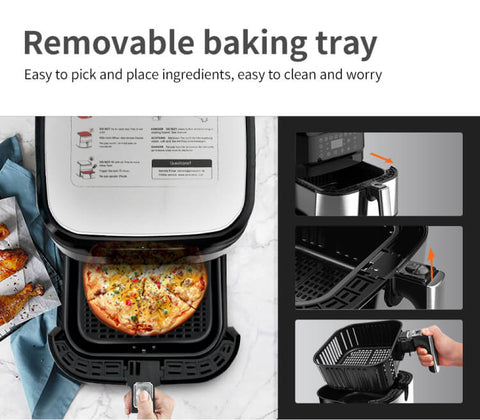 [Non-stick & Dishwasher safe basket]: The detachable basket is made of aluminum with two layers of Teflon coatings, this makes the basket non-stick and very easy to clean. The detachable parts are dishwasher safe.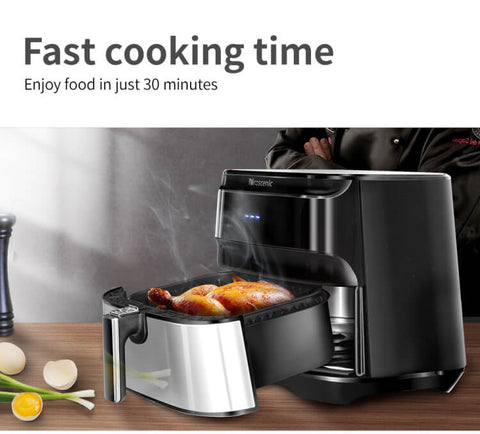 [Cooking Fast]: The air fryer adopts new technology - rapid hot air technology to cook, the heat is transferred with very high intensity and distributed over the food from all sides and can penetrate through a thick pile of food particles.
SPECIFICATIONS:
Model Number: T21 Air Fryer
Housing Material: Stainless Steel
Size:
12 x 12 x 12.7 inches
Energy efficiency class: A +++
Maximum temperature: 205°C
Minimum temperature: 80°C
2.4G Wi-fi connectivity: YES
NOTE:
1.Do not cover the cooking basket with metal foil.
2. Keep at least 6 inches (15 cm) of space on the back, side and top of the unit.
3. Do not cover the air inlet and outlet at the back top of the device when using it.
4. Never immerse the outer casing of the fryer in water or wash under the faucet.
5. Keep air fryer cool for at least 30 minutes before operating or cleaning the equipment. 6. Please unplug the charger after using the machine.
7. Never press the release button unless the basket is attached to a flat, level, and heat-resistant surface.
8. Do not fill oil or any other liquid in the food basket to avoid a fire.
9. The adapter for different countries are not the same, the adapter for this item is US standard, which can't fit for Europe or Asia use.