Foldable designed &Various uses: Suitable for home, office, business trip, travel used.
253.7nm wavelength UVC light kills more than 99% bacteria, mold, fungus and virus, keep your life clean
100% satisfaction: Our commitment is to provide high-quality products as well as intimate pre-sale consultation and after-sales service. If you have any questions, please send us an email in time, and we will give you a satisfactory reply within 24 hours.
With a protect setting, when the device turns upward, the UVC light will shut off automatically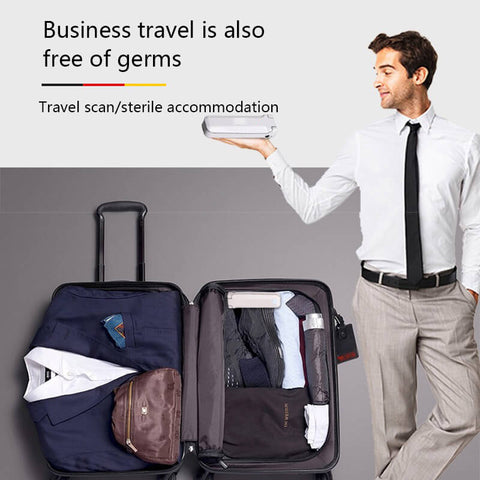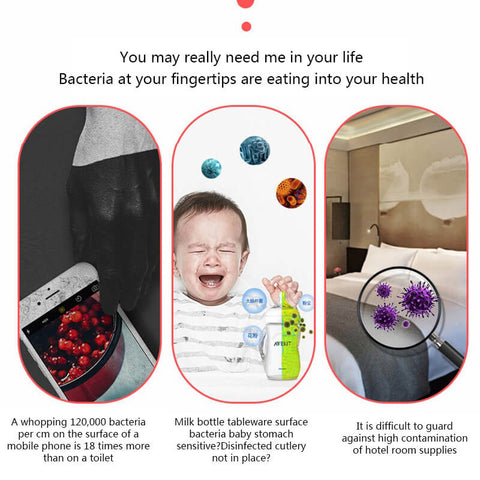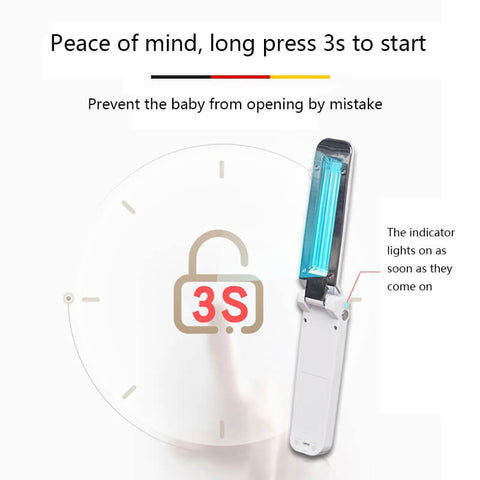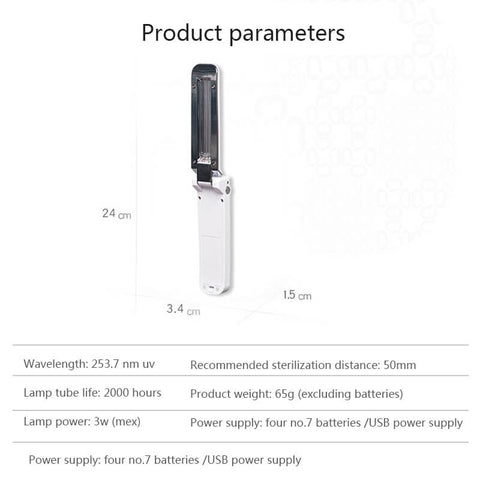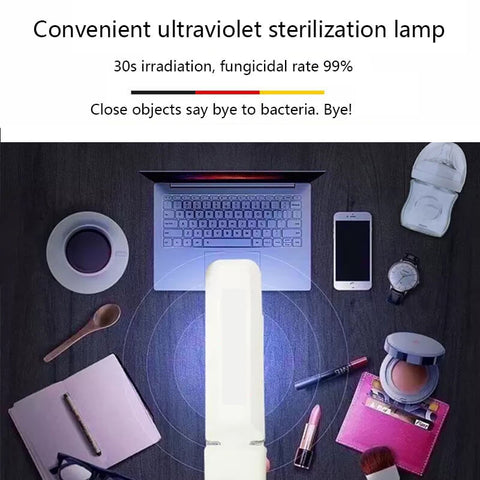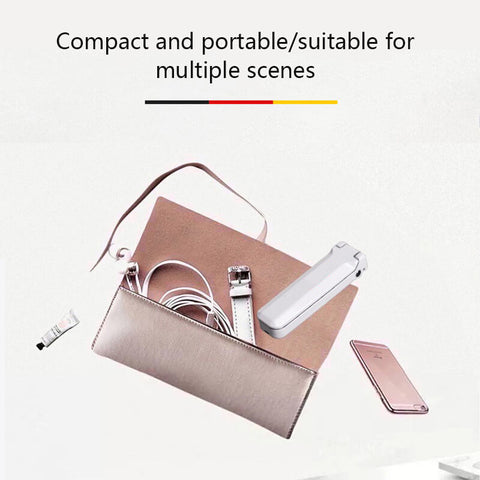 How to use: 
Make the UV lamp towards the sterilization items, keep the vertical distance at 3cm-5cm, move slowly back and forth for 30 seconds. The longer the time, the better the sterilization effect.