---

---
45 Days Money Back Warranty
All Order With Tracking Number
24x7 Hours Customer Service
We use encrypted SSL security to ensure that your credit card information is 100% protected
100% International Warranty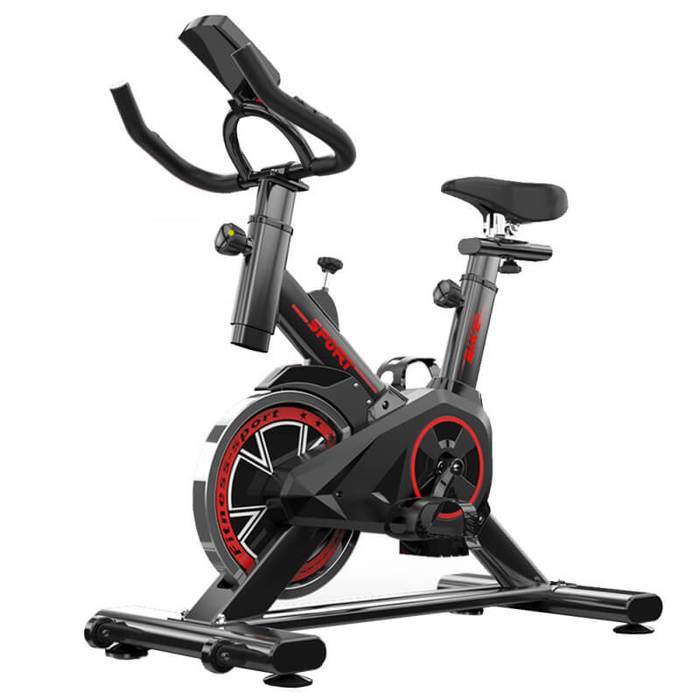 Get in a quick cardio session anytime day or night by hopping on your own programmable stationary bike. No need to wait for the gym to open. Home fitness equipment for the win!

INDOOR CYCLING BIKE ADVANTAGE

---
SGS Certificated exercise bike to assure every aspect of safety conditions. Special Designed Screw to avoid wobble. Equipped with a 35lbs bidirectional flywheel, Indoor stationary bike giving you a challenging exercise experience.TPI High-Intensity Bearing, PK Anti-Loosing Grade Belt, Reinforced Pedals, Easy Moving, Phone Holder/ iPad Holder and Extended seat post, support up to 270lbs.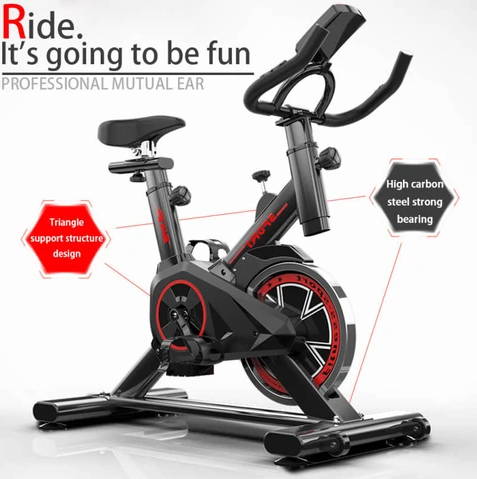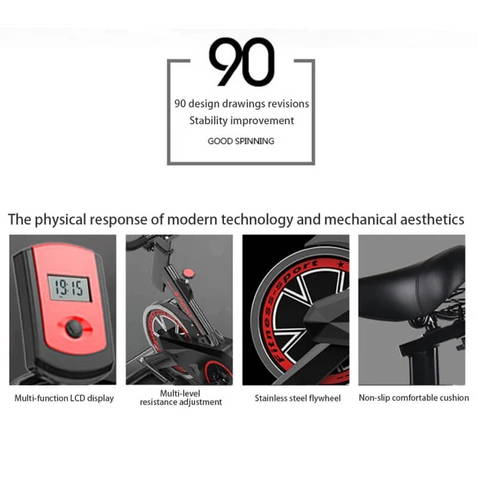 ---
The LCD monitor tracks your time, speed, distance, calories burned, and odometer while you are cycling. The gift IPAD holder allows you to enjoy exercising and music at the same time, making it easier to keep exercising. Comfortable seat cushion allows you to ride for a longer time.

ADJUSTABLE COMFORTABLE WIDER SADDLE & NON-SLIP HANDLEBARS

---
Spin Bike comes with air permeability and heat dissipation which will bring you a more comfortable cycling experience in long time workout. 2-ways adjustable non-slip handlebar with 4-ways seat adjustments meet your special height and Updating inseam: 25"-38.5".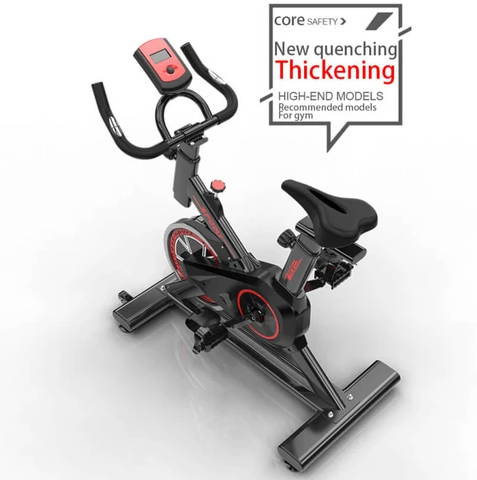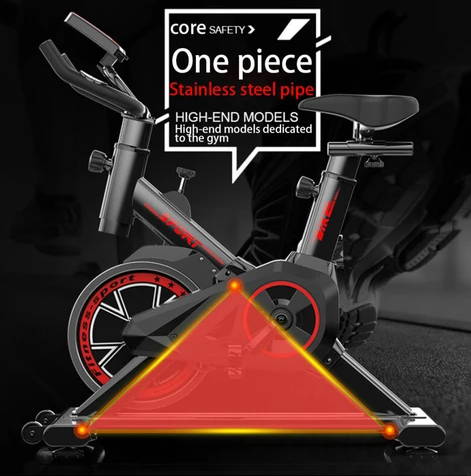 QUIET INDOOR CYCLE BIKE & RESISTANCE SYSTEM

---
Belt driven PK Anti-Loosing belt system provides a smoother and quieter ride than a chain device. Smoothly workout with Phone/iPad placed at the holder on the handlebar, starting your Cycling Journey right away with music or video. Simply turning the red knob left or right to reduce/increase the resistance. Push the knob to stop the bike immediately.


---
The adjustable cage pedals on bike protect you from a fast ride. Press the resistance bar to stop the flywheel immediately. The water bottle holder allows you to replenish water in time. Transport wheels help you easily move this cycling machine. All parts are protected and your little baby can't reach them.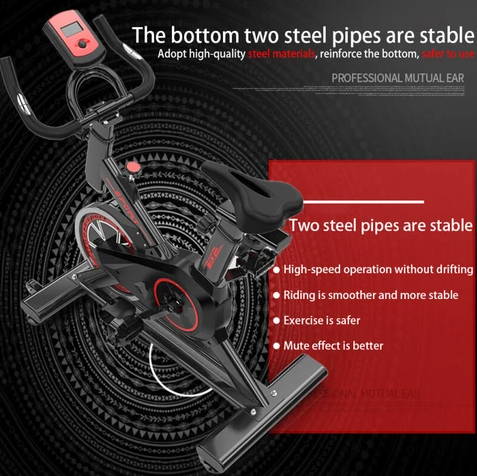 ---
Workout Bike burning calories in your body aiding in weight reduction.The continuous pedaling results in a stronger vascular system, heart, and lung. It enhances the quick circulation of blood throughout the body. Cycling exercise and tones the butt, legs, arms, and core. Indoor bike workout provides super fitness levels to people of all ages. What is more, Self-paced, power of team spirit and also reduces daily pressure. This cycle bike fits all your family.

---
Item Name: Indoor Sport Bike
Material: Metal/Electronic/PU
Product Size: 43.3 X 17.7 X 33.5 Inches
Product Weight: 40lb
Drive System: Belt Drive
Seat Adjustment: Up / Down & Forward / Back
Max Weight Capacity: 270lb
Package Size: 35 x 8 x 29 Inches
Package Weight: 44lb

---
1 x Indoor Sport Bike (with digital monitor)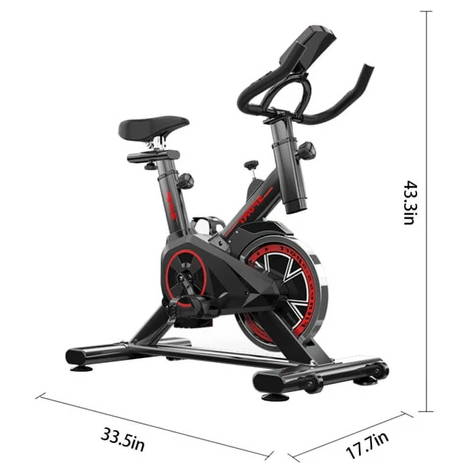 What is the benefit of a leather pad friction resistance?
The resistance you'll feel with contact resistance is incredibly strong. A leather pad is used to apply pressure to the flywheel through varying degrees of contact. The resistance can be adjusted by twisting a micro-tension knob.

What are the benefits of the belt-drive mechanism?

The durable belt drive provides smoother and silent pedaling compared to a chain drive and requires less maintenance.

What is the benefit of having a heavy flywheel?

The 35 lbs flywheel provides a more realistic riding experience and ensures consistent momentum throughout your ride.

What is the maximum weight the bike will support?

Feel confident sitting on our durable design with a 270LB max user weight limit.

How loud is this when in use?

It's not loud at all. You can read, watch TV without any noise distraction.

How tall a person would this work for?

This bike can suit a person height to 5.9ft".

Is this cycle sturdy enough to ride standing up and leaning forward, as with a real bike?

Yes, this bike is very sturdy!

What is the warranty for my exercise bike?

There is a 3-year warranty on the structural frame and a 180-day warranty on other parts and components.