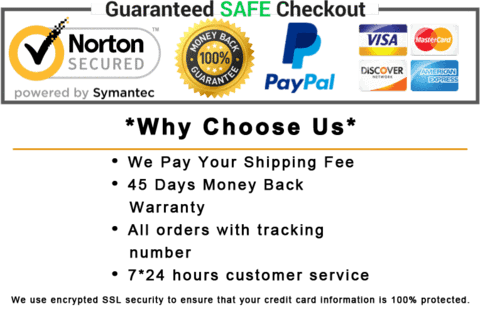 100% Free Shipping

100% Secure Checkout

100% International Warranty

100% Moneyback Guarantee
Slichic treadmill allows you to forge your body at home or office, what are you waiting for? it's the best choice for weight loss, physical fitness, or keeping fit. Ideal for walkers or casual runners who want to significantly improve their health.
SUPER POWERFUL MOTOR: Slichic treadmill takes a powerful motor, which is manufactured with a formulated multilayer shield to run quietly. The built-in security key ensures immediate shutdown in an emergency.
MULTI-FUNCTION LCD DISPLAY & HEART RATE SENSOR: The treadmill has a built-in LCD screen, which keeps power and monitors your progress in real-time. When you hold the handle equipped with a chrome sensor in both hands, the screen will display calories burned, distance traveled, time and Heart rate.
NON-SLIP RUNNING BELT: Slichic foldable treadmill leaves enough space for users to walk, run or sprint comfortably. The industry recommends a fixed slope of 4% for treadmills, so the slope is very small and can protect the joints when running.
SPACE-SAVING DESIGN: The folding treadmill's unfolded size is 0.5㎡, and the folded size is only 0.2㎡, which saves space and can be used even in a very small room, and the built-in transport wheels make it easy to move and store
HIGH SAFE DESIGN: With the emergency system, when you need to stop immediately, the safety key can be easily clipped on the clothes, the emergency stop switch will help you stop when you fall on the running belt.
SPECIFICTIONS:
Unfolded dimensions: 56.3"L x 25.2"W x 42.1"H
Running surface: 43.3"L x 15.7"W
Weight: 73LBS
Weight capacity: 240LBS
Speed: 0-12KM/h
Input power voltage: 110V
THIS ITEM IS NOT SOLD IN STORES! GET IT WHILE SUPPLIES LAST!