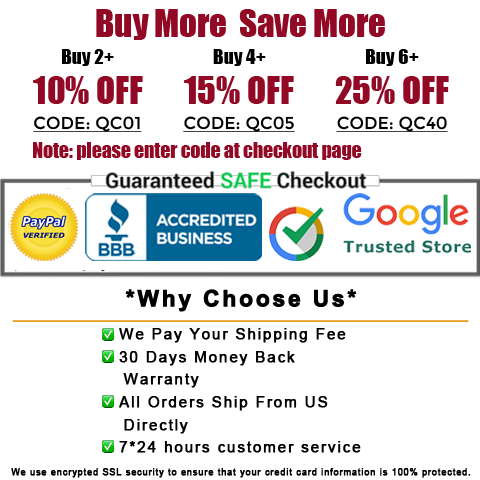 100% Free Shipping

100% Secure Checkout

100% International Warranty

100% Moneyback Guarantee
Portable, adjustable and perfect for indoor or outdoor use, this cordless gas heater is an appliance of convenience designed to support cozy comfort anytime – anywhere. You'll appreciate the extra boost of warmth when you need it most with the slichic portable gas heater.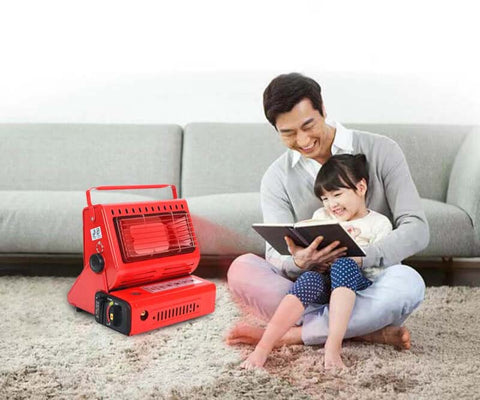 HIGH QUALITY & MULTI MODES: the gas heater made of high-quality stainless steel, durable and corrosion-resistant; The multifunctional heating stove has warming and heating modes that can be switched at will. It can be used as a heater for heating in the room, and it can also be used for cooking during camping.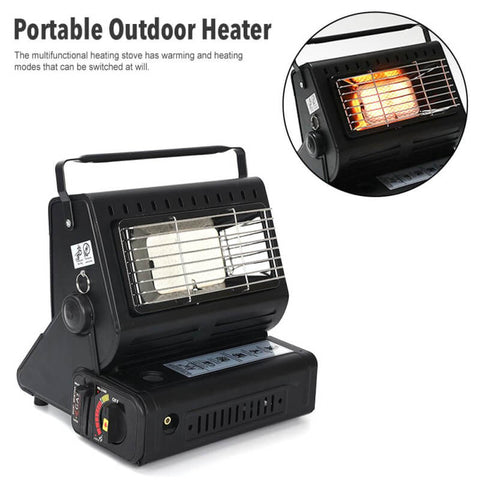 HIGH HEAT TRANSFER RATE: To save gas, our gas heater increases an energy-generating combustion plate, which increases the direct stainless steel, which absorbs heat faster, and the temperature is higher and more efficient.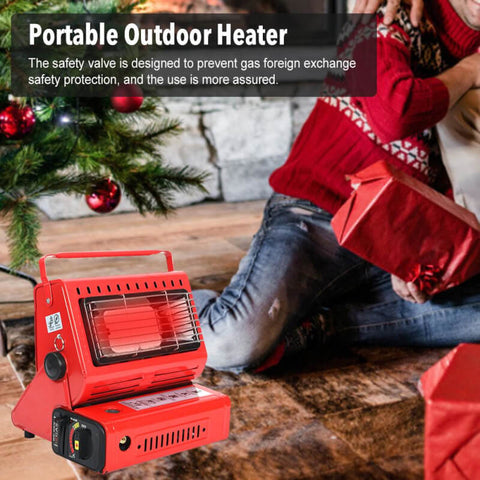 TOP SAFE DESIGN: The safety valve is designed to prevent gas foreign exchange safety protection, and the use is more assured. this heater is great for garages, workshops, enclosed porches, and any other well-ventilated enclosure.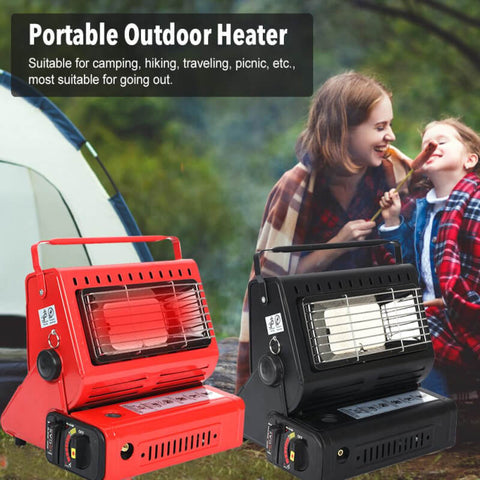 PORTABLE OUTDOOOR HEATER: The rotatable handle with moderate width for no hands hurting, no scratching, light, portable, and more convenient to take away. Suitable for camping, hiking, traveling, picnic, etc., most suitable for going out.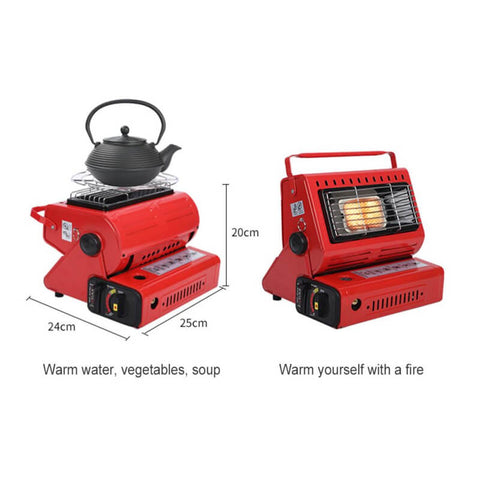 Specification:
Name: Portable Outdoor Heater
Material: high temperature resistant ceramic slab
Weight: about 2200g
Size: about 25cm/9.84in; about 24cm/9.45in; about 20cm/7.87in
Applicable gas: propane gas/butane gas/external gas(not included)
Note: Please make sure that the air can circulate smoothly when used indoors.

Packing List:
Outdoor Heater*1
Valve Adapter*1
Iron Plate Net*1
Manual*1
THIS ITEM IS NOT SOLD IN STORES! GET IT WHILE SUPPLIES LAST!