| | | |
| --- | --- | --- |
| Qty | Discount | Code |
| Buy 2+ | 90% | QC01 |
| Buy 4+ | 85% | QC05 |
| Buy 6+ | 78% | QC12 |
Note: please enter code at checkout page.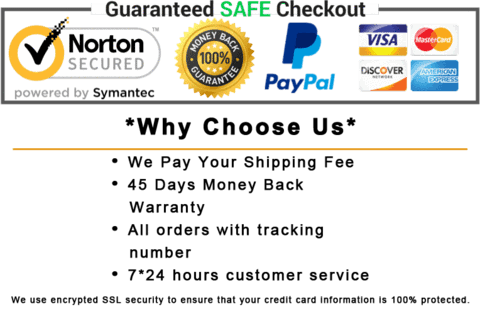 100% Free Shipping

100% Secure Checkout

100% International Warranty

100% Moneyback Guarantee
Protect Your Family With 100% Safe & Quality Assured Product. 
True HEPA filter captures 99.97% of airborne pollutants; dust mites, pet dander, pollen and other allergens as small as 0.3 microns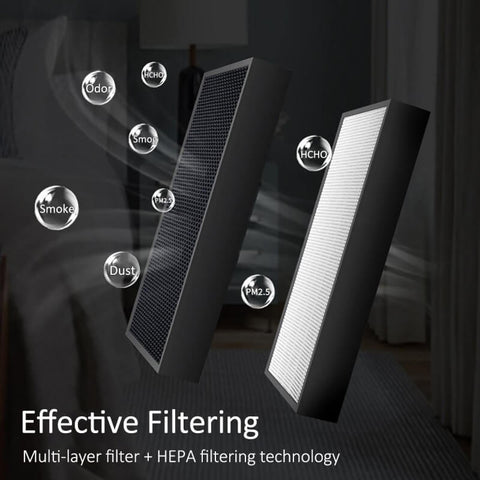 [6-POINT PURIFICATION SYSTEM]: The BT-LT25 Air Purifier might just be the most versatile air purifier you have ever seen. Equipped with a pre-filter, HEPA filter,  UV light sterilizer, this air purifier cleans the air in your room in 6 unique ways. Dust, smoke, dander, microbe, VOC... all major air pollutants will no longer be a threat to your family and pets.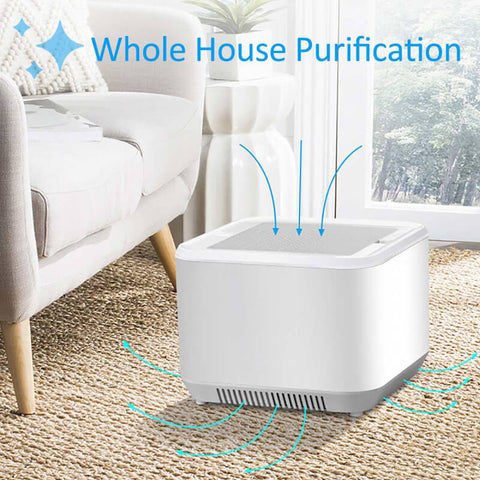 [FOR LARGER ROOM]: With a giant air intake at the bottom plus two side intakes, the amount of clean air BT-LT25 delivers every hour reaches a remarkable 50m³, sufficient for purifying rooms as large as 540ft² (50m²). And in a 300 ft² room, it can purify the air completely 4.5 times every hour. Whether it's a bedroom, office, living room, or the whole house, it delivers perfection.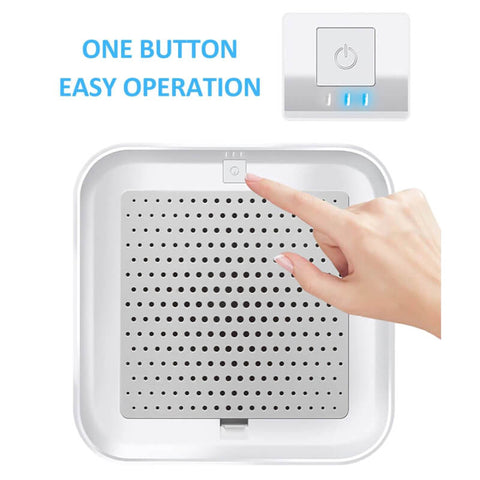 [AUTO MODE & SMART SENSOR]: Supported by a built-in smoke and odor sensor, this HEPA air purifier is also a smart odor eliminator. In auto mode, it will adjust the fan speed according to realtime air quality in your room. When someone lights a cigarette, or when your cat pees on the carpet, it will gear up to remove the smoke and odor quicker.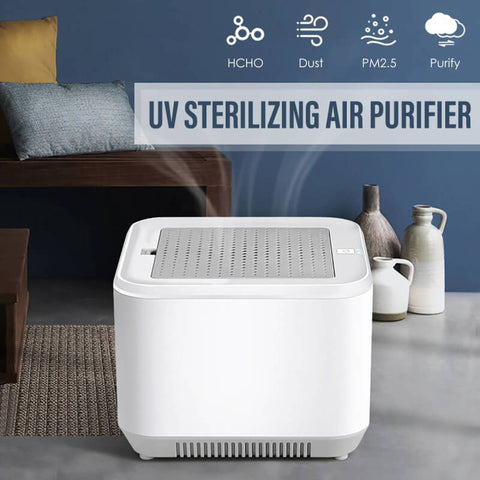 [SATISFACTION ASSURANCE]: Your worry-free shopping experience is what we aim for! Every unit comes with a 30-day no-hassle refund provided by the seller. Package includes: 1 of BT-LT25 air purifier(comes with a filter inside), 1 of warranty card, 1 of user manual. The actual key layout and function may subject to changes not reflected in the picture.
Specifications:
Color: White
Material: ABS
Dimension: 23x23x17cm / 9.06x9.06x6.69"
Rated voltage: 5V
Rated power: 3W
Noise range: 40~60dB
Application area: 32~54㎡
Particle CADR: 458m/h
Formaldehyde CADR: 230m/h
THIS ITEM IS NOT SOLD IN STORES! BUY NOW!