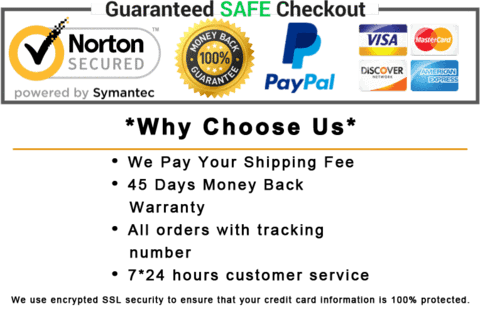 100% Free Shipping

100% Secure Checkout

100% International Warranty

100% Moneyback Guarantee
Slichic True HEPA Filter captures 99.97% of dust and pollen as small as 3 microns such as household dust, pet dander, etc. This desktop air purifier filters particles as small as 0.3 microns and larger air pollution of PM 2.5, it helps you and your family enjoy pure air every day to improve overall health.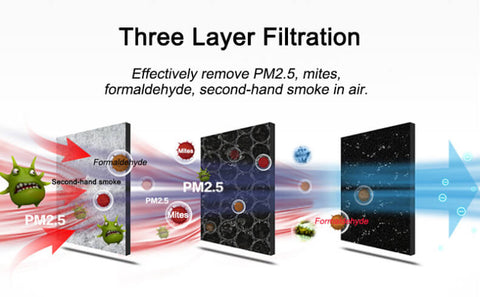 ENVIRONMENTALLY FRIENDLY: 3 Stage Filtration system with Pre-filter: TRUE HEPA Filter, Activated Carbon Filter remove 99.99 percent of PM2.5 particles, can effective adsorb of formaldehyde, removal of the second-hand smoke, dust, such as pet, cooking odors around your living spaces. Perfect for pet owners, babies, children, the elderly, or anyone wanting to improve the air quality in their home.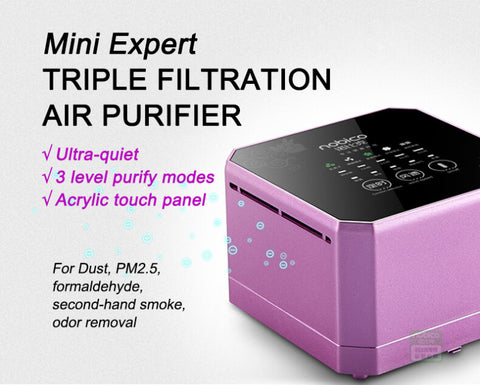 COMPACT BUT POWERFUL: - With its small size and modern design, the hepa air purifier owns 3 Fan Speeds fits for 108- 215 ft² room and powerful enough to deliver max cleaned air 85CFM, and the Noise Level low to ≤40dB. It really perfect for a bedroom, office, small spaces and etc.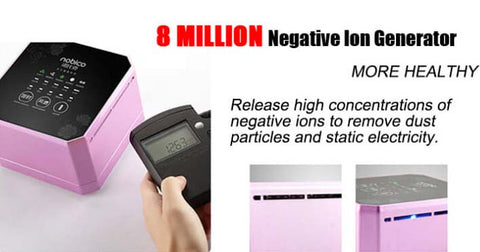 EXCELLENT ANION GENERATOR: Anion could prevent static electricity and remove odor in the air; They also can weaken the radiation from the computer screen, and increase the oxygen. helping the breathing smooth and sleeping. The built in negative ionizer generator releases 8 million pcs/cm3 anions to Anti-static and keep the air fresh, and weakening the radiation from the computer screen.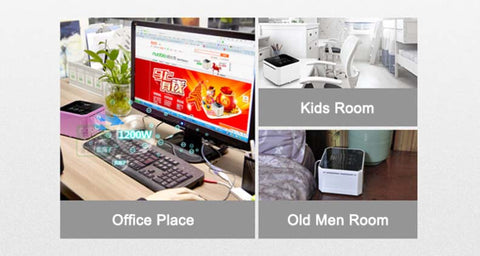 QUICK AND EASY OPERATION: The portable air cleaner owns timer functions, you can choose 30Min/1H/2Hs/3Hs/5Hs as your need. The special Acrylic touch button and Filter Replacement Indicator design, smooth touching, and you can replace the filter on time.

TIPS: You need to take out the filter from the Air Purifier Inter and tear off the sealed plastic bag of the filter before use.
SPECIFICTION:
Material: ABS
Size: 148*148*100mm
Air Volume: 51-150m3/h
Noise: ≤ 40dB
Oxygen Supply: 1.1L/min(included)-3L/min(included)
Power (W): 5w
Voltage (V): 100-240V
Anion Density: more than 8000000pcs/m³

PACKAGE INCLUDES:
1 * Air Purifier
1 * User manual
1 * Charging adapter
THIS ITEM IS NOT SOLD IN STORES! GET IT WHILE SUPPLIES LAST!